Even if your small apartment feels cramped, there's no reason to let it cramp your style! We've all seen those tiny homes or compact apartments that somehow manage to feel open and inviting. You, too, can have a living room that feels more cozy than cramped. .
1. Darling Definition with Bookshelves and Rugs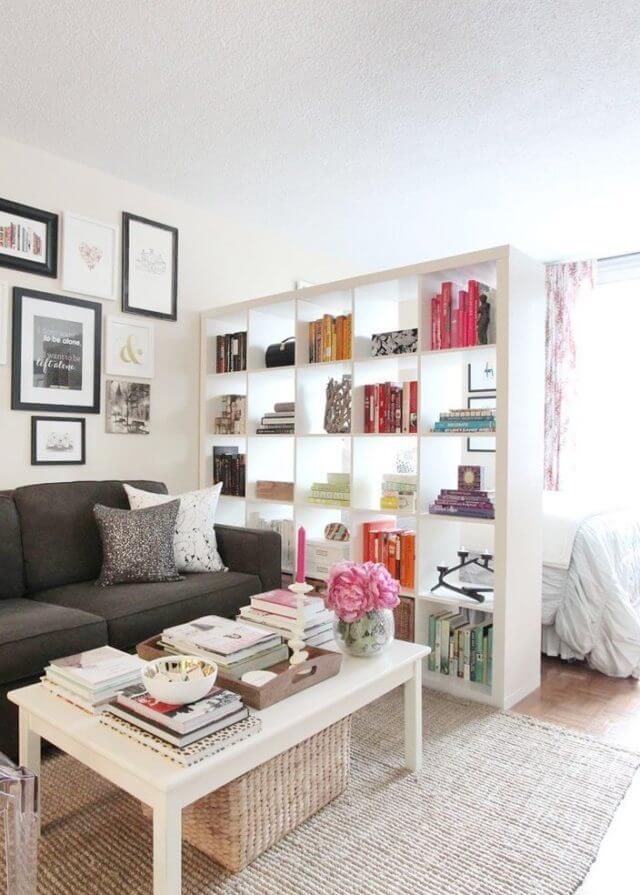 Source: yorkavenueblog.com
It can be a challenge to create the feeling of a bedroom in studio apartments or dorms. A large, well-placed bookshelf can act as a sort of temporary wall to separate your living space from your sleeping space. The rug in the "living room" adds extra definition to complete the effect.