What is a complete look without suitable accessories? Sometimes they are even the most important piece of your outfit as they give the finishing touch, the pop of color, the uniqueness. But unfortunately, accessories can cost a lot. If you don't want to spend a fortune on a new necklace or earrings or a headband why not make yourself one? For even more fun why not crochet or knit them? All you need is yarn, a needle and a fabulous free pattern. And we got 10 different accessory patterns for you to choose from. You will probably end up trying them all. As summer is slowly approaching we encourage you to choose bold, vibrant colors that will make you look even more fresh and beautiful. Take a look and do tell us which is your favorite pattern in the comment section bellow.
My Gilded Cage Necklace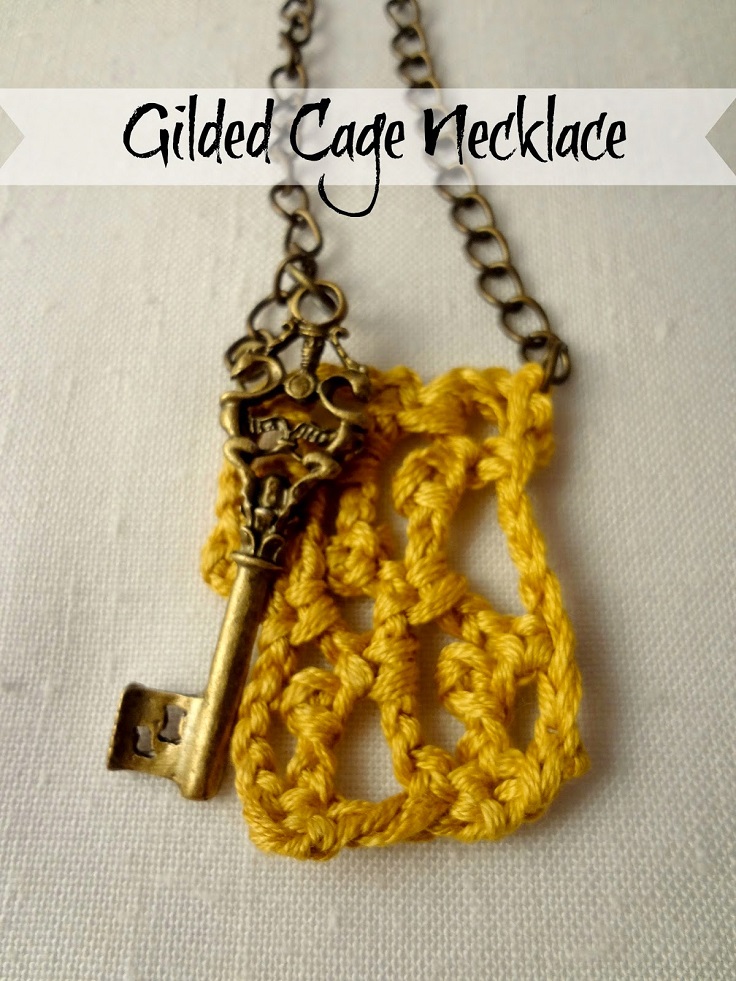 via thelittletreasures.blogspot.com
This is an easy (and free!) pattern for making a crocheted glided cage that you can use pendant for a necklace. Add a key to it and it will look awesome. What a simple and budget friendly way to create a wonderful piece of jewelry. You can make one for yourself, but it is also perfect as a gift.