More and more people decide to grow herbs in their homes – it's simple, cheap and you know that the way they're grown is completely organic, without any chemicals! But, growing your own herbs can help you in other things as well, and that is decorating.
You may wonder how something so simple-looking as herbs can do it, but if you experiment with the planters, you will realize that there are many options to try out. It can be painting, drawing, using stickers or ribbons – it's all a matter of taste. In this article, we are showing you ten amazing ideas of small herb gardens. Let us know which one is your favorite!
1. Tin Can Herb Garden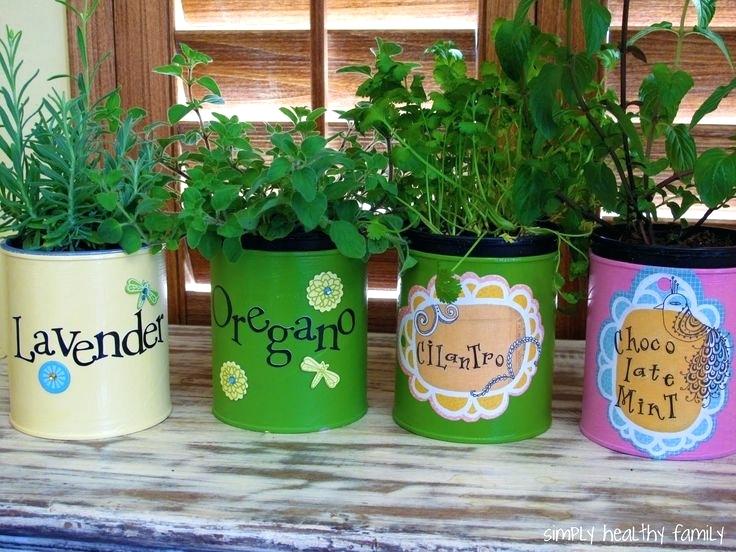 via swiish.com
This is one of the cutest eco – friendly projects you can come up with. It's very budget – friendly, easy and simple, yet it will look as perfect as if it's store – bought! Just take your old tin cans and instead of throwing them away, turn them into beautiful planters for herbs. Get some paint, brushes and if you want it to look more decorative, you can get some stickers as well.